I still get requests related to my Universal Manager sometimes. Its a program I created 18 years ago, the latest update now being 15 years old. It was a litte tool that was able to talk to MIDI hardware to exchange & organize presets.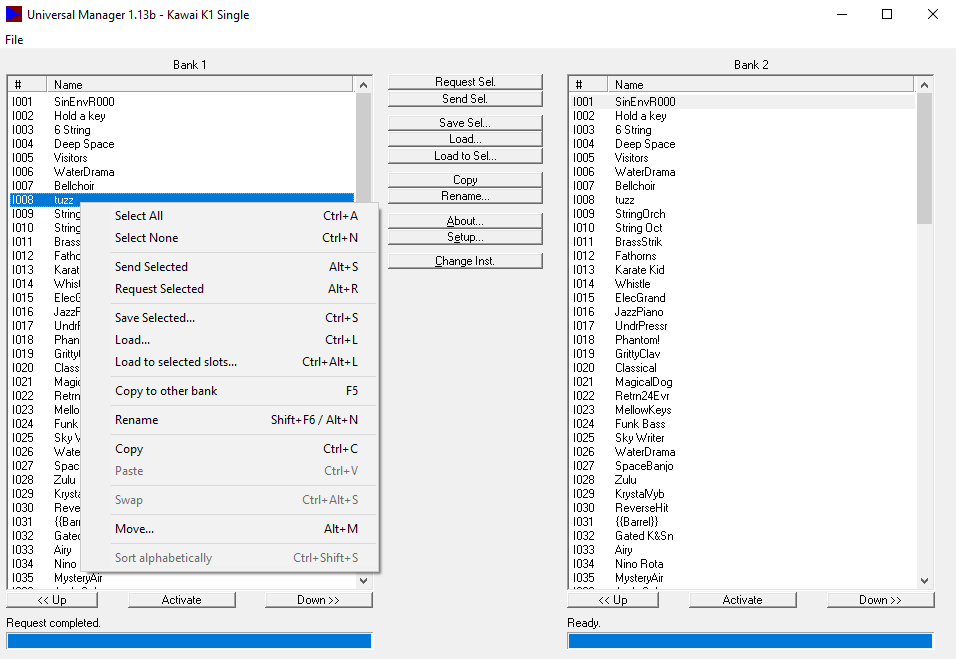 Recently, a mail arrived regarding Windows 10 compatibility issues / crashes.
I completely forgot about that litte, but very helpful program. Due to the fact that I work on a K1 emulation VSTi and I have to test a lot on a real K1 to do this, this program came in very handy.
So i converted that old project to a recent version of my development environment, cleaned up the code, even found some issues that I was able to fix and added some improvements. And of course, I added support for the Kawai K1.
Feel free to grab the latest version here. Changes:
Upgraded development environment to fix Windows 10 compatibility issues
Fixed memory corruption issue when parsing MIDI messages
Open File dialog now remembers the last used extension and preselects it (either .syx or .mid)
You can now load multiple files in Open File dialog by using multi selection
Added ability to specify a checksum starting value for checksum calculation the idf file (see html manual)
Added support for Kawai K1 Single to instrument definition